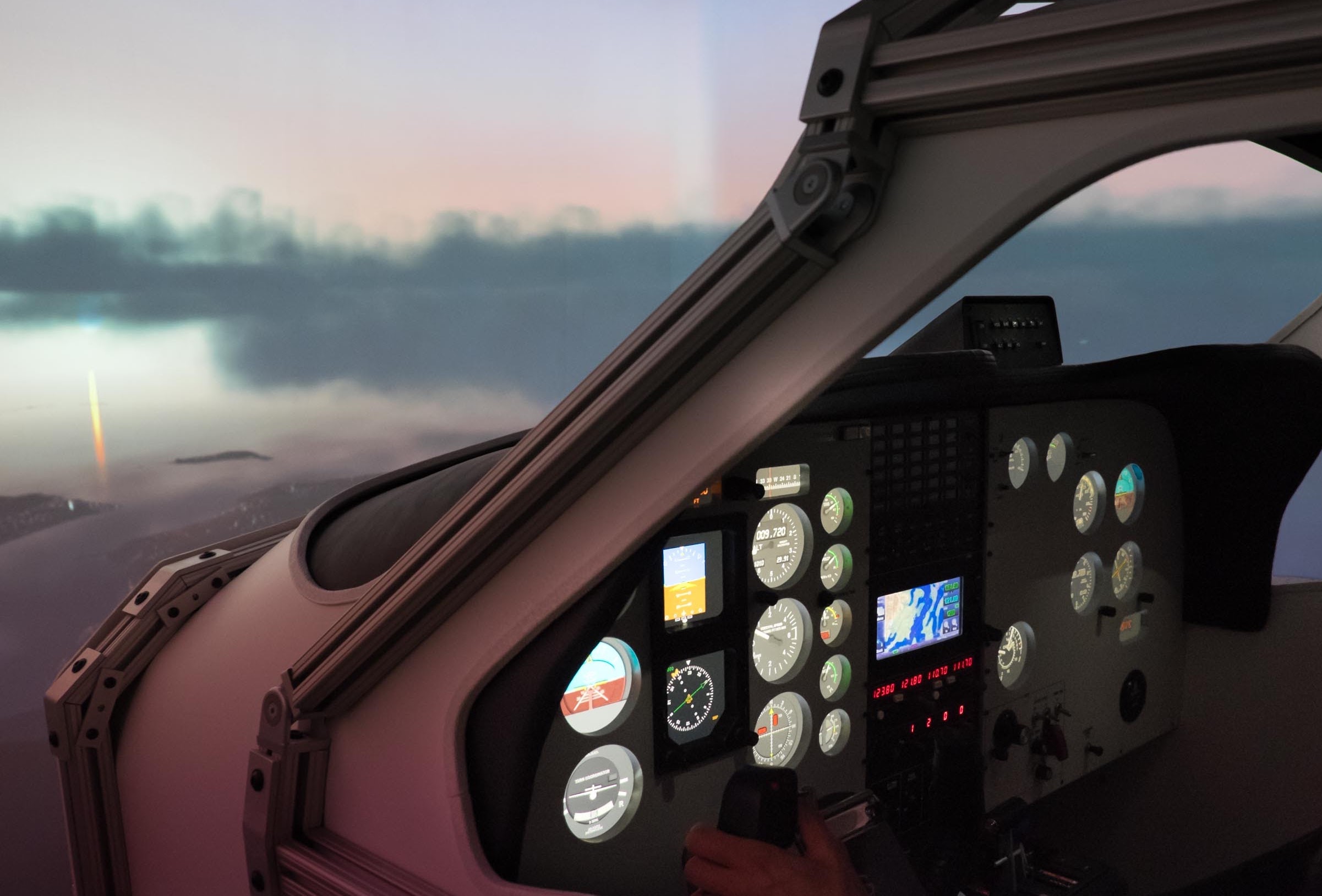 ‣ Eye-popping leading edge visuals and projection system.

‣ Integrated audio system and frame mounted subwoofer recreates the power of the PT-6 turboprop.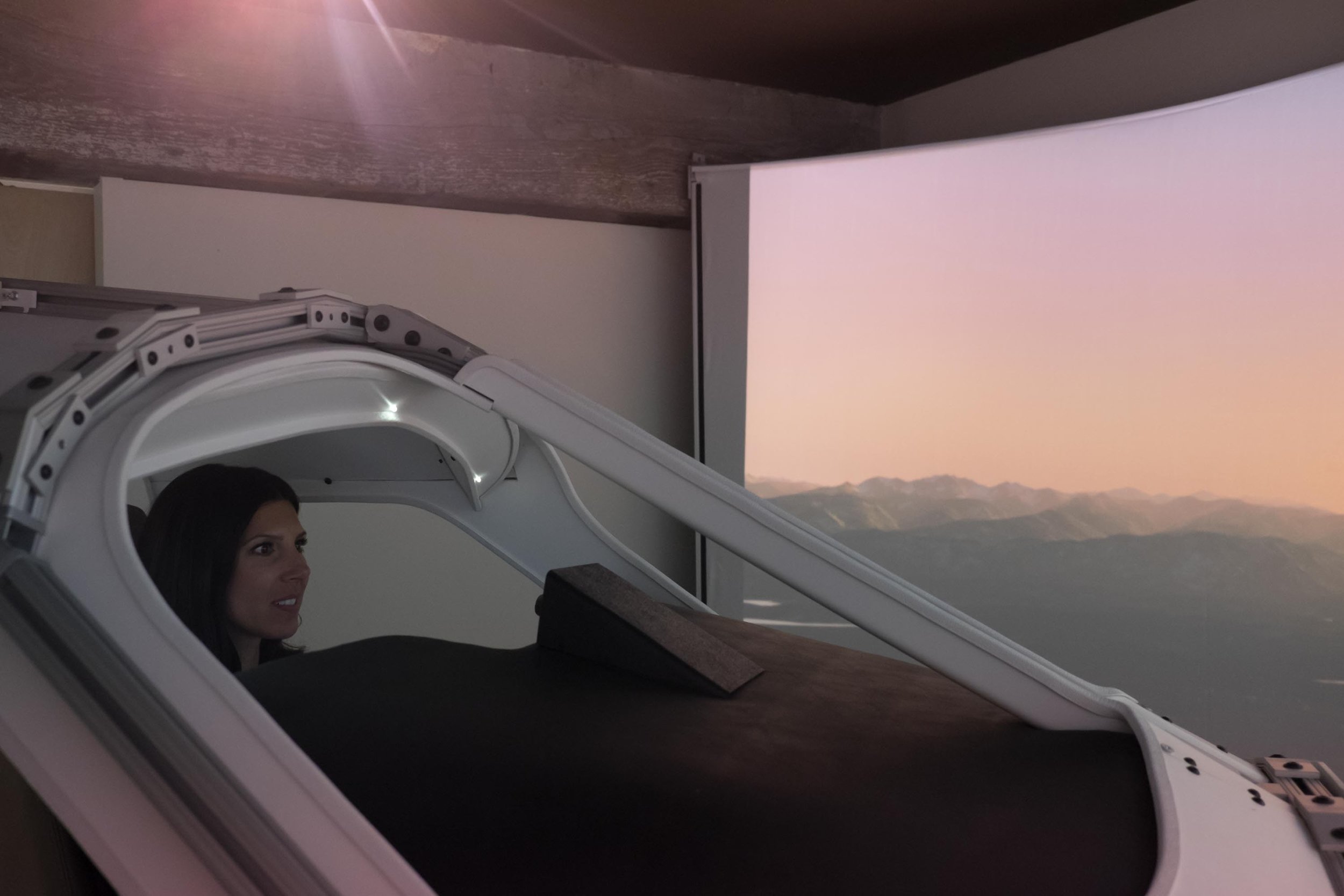 ‣ Designed and built from the ground up utilizing our patent-pending modular system.
‣ Ships flat and fits in a compact space while providing unmatched functionality and feature expandability.
‣ Attention to the pilot's perspective provides exact seat position, eye line, and true-to-aircraft ergonomics.